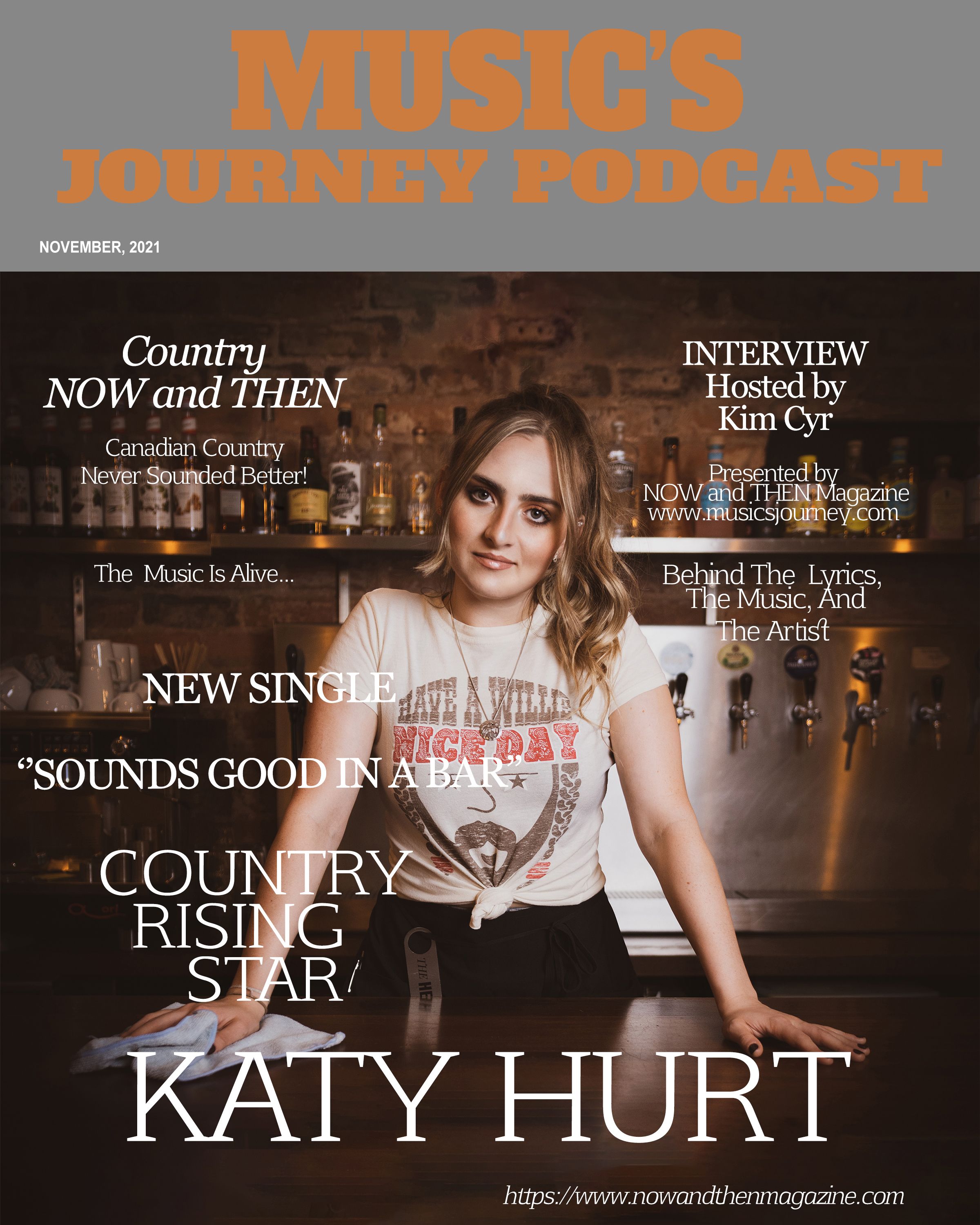 Music's Journey Podcast  
w/ Award-Winning Country Artist 'Katy Hurt' 
Hosted by Kim Cyr 
Presented by NOW and THEN Magazine 
https://www.nowandthenmagazine.com 
Music's Journey Podcast INTERVIEW w/ Award-Winning Country Artist 'Katy Hurt' New Single 'Sounds Good In A Bar' HERE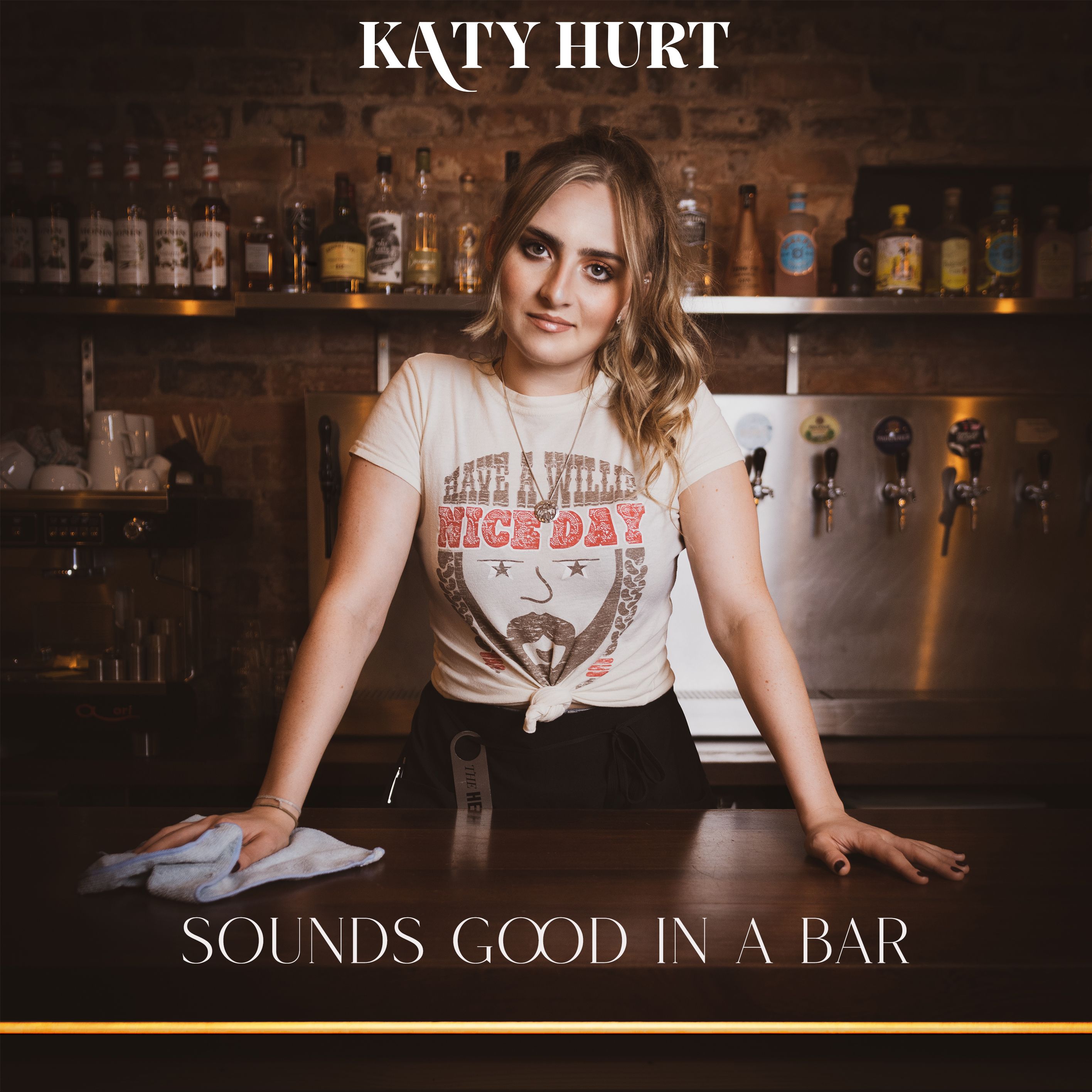 Katy Hurt 
New Single 
Music's Journey Podcast INTERVIEW w/ Award-Winning Country Artist 'Katy Hurt' HERE
(Winnipeg, MB) Emerging as one of the most prominent artists from the UK country music scene, Katy Hurt is ready to take on Canadian country. At the UK Country Music Spotlight Awards she took home the hardware for Female Artist of the Year and Best EP of the Year, along with that she has been nominated four times at the British Country Music Awards. Katy Hurt released Sounds Good in a Bar to all major streaming platforms. This track was inspired by working and playing in country music bars, something Hurt knows a lot about.  
In 2019, she played over 150 shows, including notable spots at the British Country Music Awards, Country 2 Country Festival at the O2 Arena, and playing at The Park Theatre in Winnipeg, Manitoba. Katy was handpicked for the Pilton Party on Glastonbury's famed Pyramid stage by Michael Eavis (Glastonbury co-founder) to provide direct support for Liam Gallagher (Oasis).  
Katy spent time in Canada, which she considers her second home, writing and recording a host of songs including her latest single. The track was produced by Juno Award-winning producer Murray Pulver (Doc Walker, The Bros. Landreth) and features Canadian studio musicians. Manitoba Film and Music provided financial support for the recordings.  
"Canada is like a second home to me, I'm so proud of the music I have made there. With my new management team based in Canada, it is a great time to release Sounds Good in a Bar! I am so excited for everyone to hear this track," explains Katy Hurt.  
With nearly a million global streams, Hurt garnered the attention of Canadian-based music group, Johnson Talent Management (JTM) which led to the signing of a worldwide management deal with Jeremy Johnson.  
"Katy is a standout artist in the UK and has made a name for herself, we look forward to growing her career here in Canada," explains Jeremy Johnson, Hurt's manager. 
''Katy Hurt is truly a captivating vocalist,'' says Kim Cyr, Editor in Chief for NOW and THEN Magazine, host of the International Music's Journey Podcast, and radio host on 91.3 FM The Music's Journey Show. ''Katy's intimacy and artistry are beautiful to hear. She embraces that singer-songwriter vibe that is full of emotion and heart. You don't want to miss this one.'' Check it out... To hear my interview, click on the link below
Music's Journey Podcast INTERVIEW w/ Award-Winning Country Artist 'Katy Hurt' New Single 'Sounds Good In A Bar' HERE
Katy Hurt - Sounds Good In A Bar (Official Music Video) 
Katy Hurt - Unfinished Business (Official Lyric Video) 
Katy Hurt - Revved Up (Official Music Video) 
Music's Journey Podcast INTERVIEW w/ Award-Winning Country Artist 'Katy Hurt' New Single 'Sounds Good In A Bar' HERE
Follow Katy Hurt